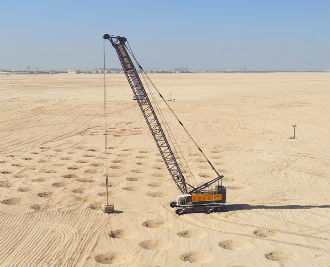 TRACMEC FOR THE CRANE INDUSTRY
In today's construction sites, crawler cranes play a fundamental role. Machine downtimes, testing problems, prototype validation, and a fierce competition make it necessary enhance the offer, particularly in terms of quality and technical features.

---
In order to overcome these challenges, TracMec supplies crawler undercarriages designed and built to exceed the objectives and to help the crawler cranes users and manufactures achieve an optimal use of the machinery in every possible way.

UNDERCARRIAGES FOR CRANES