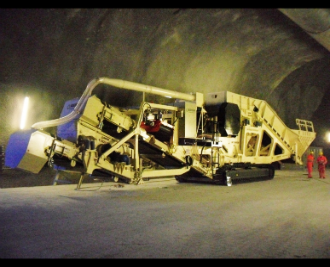 TRACMEC FOR THE INDUSTRY OF CRUSHING AND SCREENING
In the aggregate processing industry, as in similar industries, change involves responding to increasingly difficult and demanding challenges day by day. These challenges make the work of machine users and manufactures more important and exciting. Participating in large-scale works and international projects means assuming major responsibilities that can be supported by strategic technical choices.

---
This allows for zero or near-zero downtime since the components used are expressely built to withstand today's workloads. TracMec supports machine manufacturers in their most demanding and critical challenges, contributing to their customers' success.