EVERY 250 HOURS(THREE-MONTHLY) Proceed as follows:
---
– Position the machine on a flat, solid surface.
– Bring the plugs A-B into the intermediate position asillustrated.
– Place an oil container under the plug B.
– Slowly unscrew plug B until you see oil exits from thethreaded hole.
– If outflow is abundant, screw the plug B back in.
– If outflow is scarce or inexistent top up.
– Remove plug A completely.
– Introduce new oil via the threaded hole until it overflowsfrom the hole of plug B.
– Tighten plugs A-B thoroughly.
---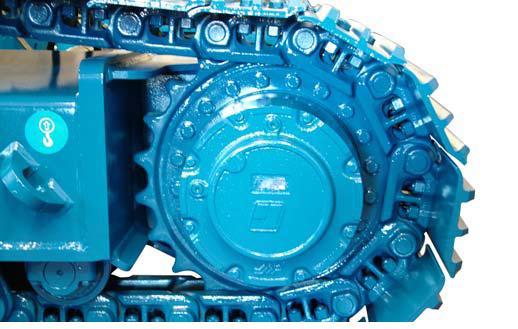 ---
IMPORTANT
To aid oil outflow when emptying do so with the oilhot. Keep the work zone clear and clean. Both the filler and drain plugs should be cleaned thoroughly before repositioning them.
Use TRACMEC-recommended products. If they areunavailable, you can use products of a different brandbut they must have the same specifications.